SsangYong Motor Strengthens Oceanic Market Including Australia and New Zealand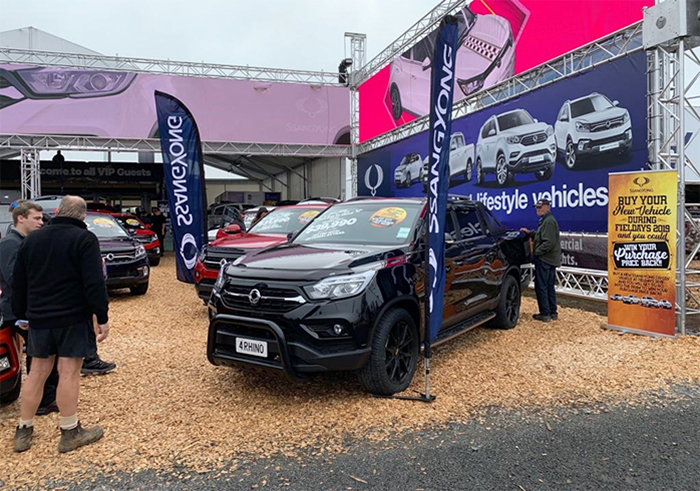 SsangYong Motor has been strategically targeting the Oceanic market by establishing a direct sales branch in Australia and launching Musso XLV (other global markets: Musso Grand) in May, and it also has launched new vehicles in New Zealand, strengthening its marketing activities in June.
In Marysville, northeast of Melbourne, Australia, Musso XLV's media launching and on- and off-road test drive event was held for Australian media outlets including daily newspapers, car magazines, and online car portals.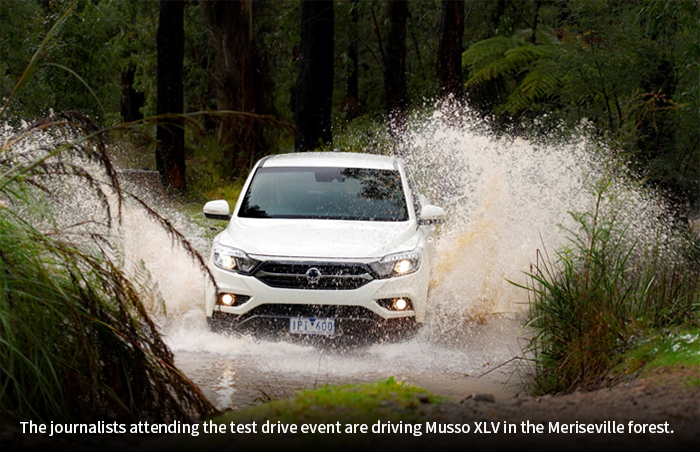 The local Australian press team was impressed with the stylish interior and exterior design of the Musso XLV, its specious space, powerful driving performance, and sedan quality convenience. The team especially emphasized that with its superior loading space and pulling power, it is expected to have winning competitiveness and growth potential.
SsangYong Motor established its first overseas direct sales subsidiary in Melbourne, Australia in November 2018. From local marketing to sales and customer service, it aims to expand its global business structure and actively engage in large-scale brand promotion activities to grow the Australian market as the 4th export market alongside Europe, South America, and the Middle East.
Local press also expressed great interest and anticipation in SsangYong Motor by visiting the Pyeongtaek factory twice before and after the establishment of the corporation and SsangYong Motor's product lineup such as Tivoli, XLV, Rexton, and Musso are earning their favor in product competitiveness.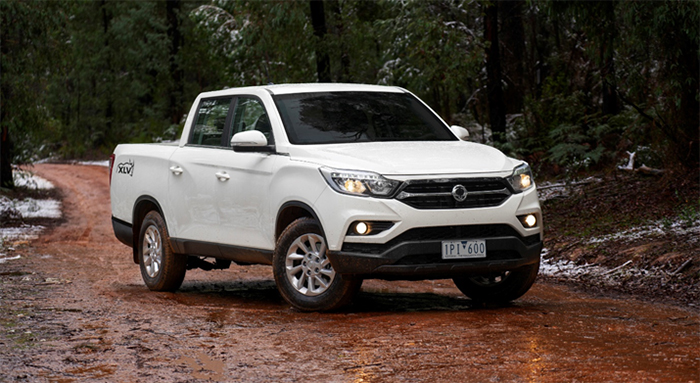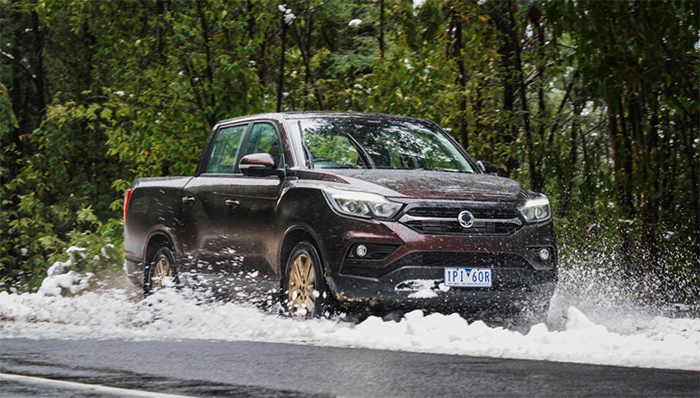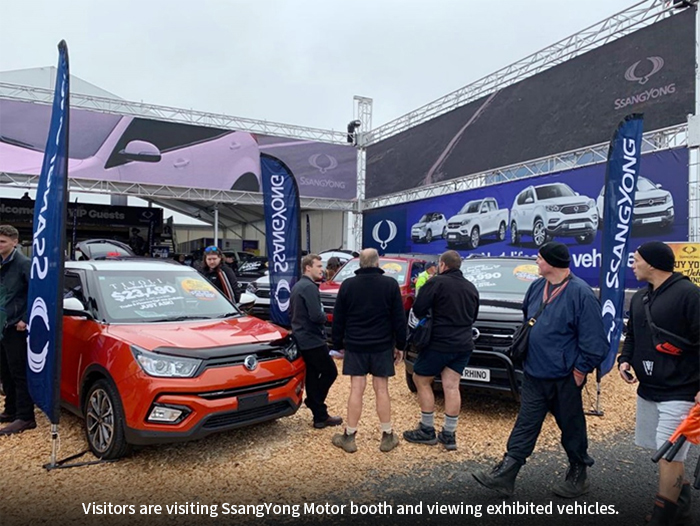 After Australia, SsangYong New Zealand attended National Agricultural Fieldays at Mystery Creek near Hamilton, New Zealand to pursue the Oceanic market and received positive feedback from the local media and customers.
At New Zealand National Agricultural Fieldays, SsangYong New Zealand exhibited 20 vehicles including Rexon and Musso and set up brand booths for various marketing events.
At the brand booth, they also exhibited vehicles and provided sales consultations, offered a simple on- and off-road test zone where visitors got to experience the driving performance of SsangYong vehicles, which received many compliments in return.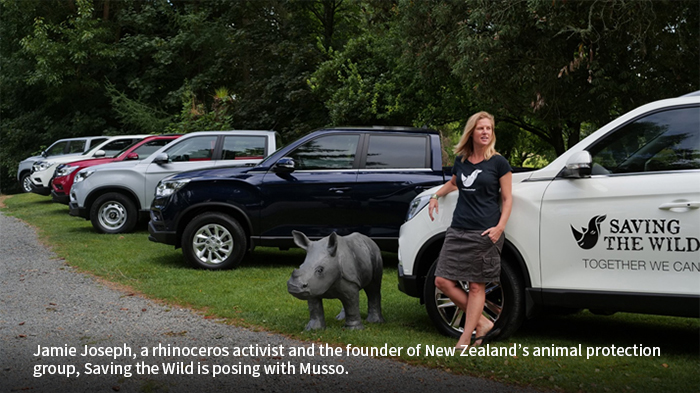 In January of this year, SsangYong announced the official launch of Musso and Musso Grand and appointed Jamie Joseph, a rhinoceros activist and the founder of an animal protection group, Saving the Wild as the ambassador. It has been further implementing an aggressive and diverse marketing strategies to promote local sales.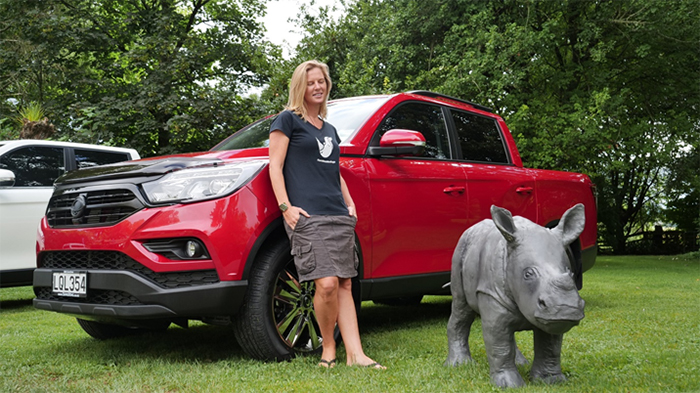 SsangYong Motor's CEO, Byung-tae Yea said, "New Zealand has a great potential to grow into a major exporter in the future alongside Australia, which has SsangYong Motor's first overseas direct sale corporation established in November of last year." He also added, "We will strengthen the Oceanic market and expand sales volume with our enhanced product lineup, regionally customized marketing strategies, and expansion of sales network."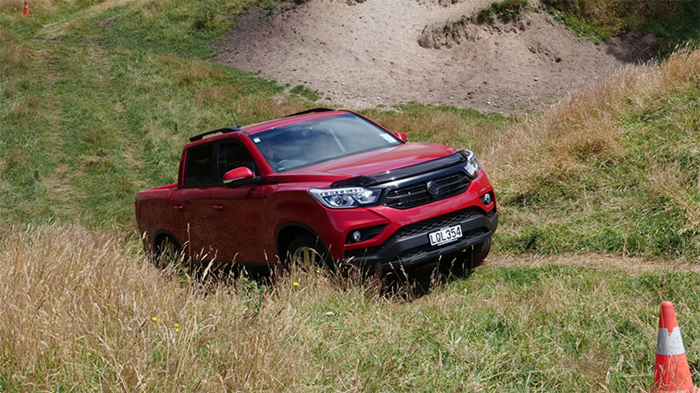 From local marketing to sales and customer service, SsangYong is actively establishing its overall business model and carrying out brand promotion activities in order to grow Australia and New Zealand into its 4th export market after Europe, South America and the Middle East.