All-New Korando Receives the Best Ergonomic Design Award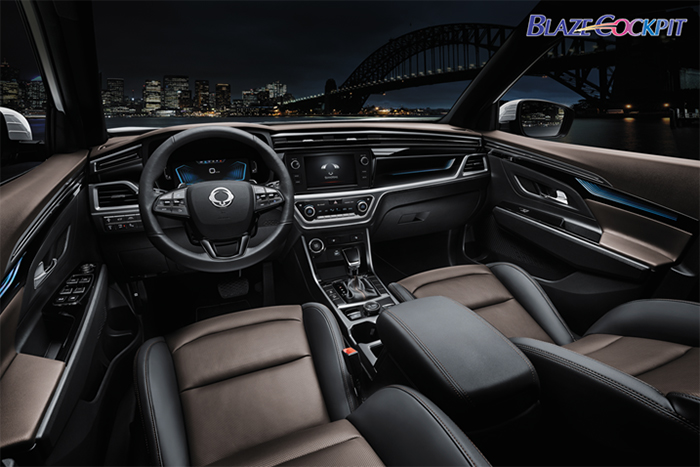 SsangYong's All-New Korando won the Grand Prix, the most honorable prize at The Best Ergonomic Design Award held by Korea Ergonomics Society.
The Ergonomic Design Award (EDA) evaluates and selects winners based on ergonomic excellence on a total of seven categories, including ease of use, efficiency, functionality, artistic quality, safety, and price. This year's 19th Ergonomic Design Award ceremony was held in Jeju, South Korea on June 16th and Tae-Won Lee, the head of SsangYong R&D Center attended and received the award on behalf of the company.
Since its early development, Korando was developed in collaborations with domestic partners as well as German and Spanish partners and reflect in ergonomic design elements. In March 2019, Korando was introduced to the domestic market, and 4,000 units were sold in two months, creating a new wave in the SUV market.
With 7 airbags, Level 2.5 autopilot technology, Deep Control and up to 74% higher tensile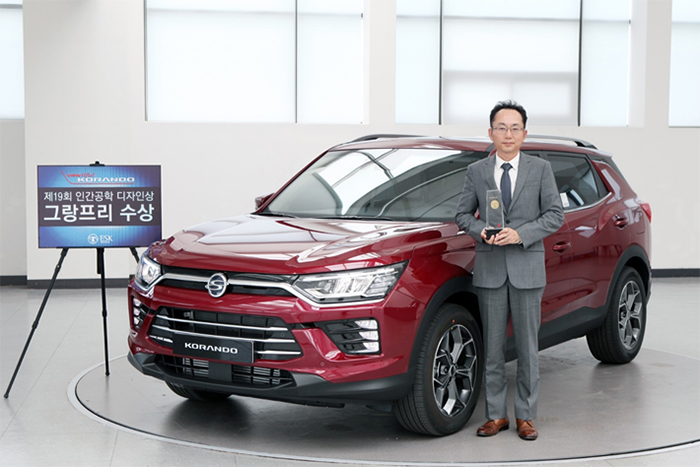 strength than vehicles in the same class level, Korando has the highest level of safety in its class. Also, its 10.25 "full digital clusters and its Blaze Cockpit are designed to enhance its overall aesthetic beauty and in consideration of the need for easy recognition and operation.
SsangYong explained that it has focused on designing software including UI as well as hardware so that driver can effectively and clearly recognize various information displayed when operating Deep Control.
In addition to the unique space utilization of SUV, Korando enhanced the comfort of getting on and off using various simulated human models and the clean seal door covering the bottom of the car was used to prevent contamination.
For NVH (noise and vibration reduction), the dynamic damper and the hydraulic mount internal insulation structure were applied to effectively block noise from the engine room.
Tae-Won Lee, the head of SsangYong R&D Center said, "SsangYong is recognized for its human-centered product philosophy and top-notch human engineering design capability after winning the Grand Prix again since winning it in 2015 for Tivoli and 2017 for Rexton." And added, "We design to make users feel the premium quality beyond convenience and comfort through thorough research and analysis from the very beginning of development."