▪ All-New Korando will be released into Europe's SUV market as a part of an entirely redesigned export lineup
▪ Starting with Europe this second half of the year, the focus is on expanding global sales in South America, Oceania, and the Middle East
▪ With high competitiveness intact, Korando is best suited for young European customers who pursue the latest trends
▪ Highest record of sales achieved since SsangYong's inception thanks to the global release of Korando and Musso
SsangYong will begin its course in targeting the global market with its global strategic model, All-new Korando along with Musso Grand that made their debut at 2019 Geneva Motor Show.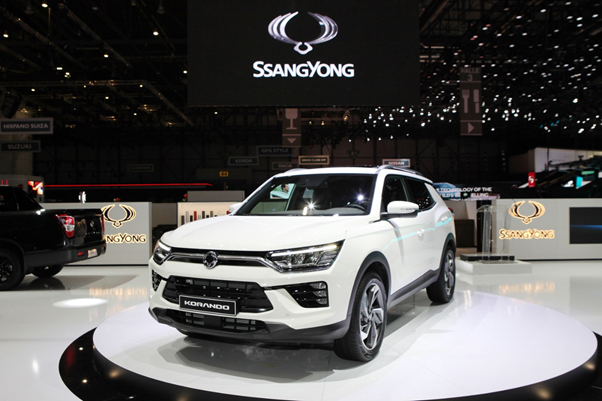 Attended by Chairman Anand Mahindra of Mahindra Group, CEO Johng-Sik Choi, SsangYong distributors, and journalists, SsangYong celebrated the world premiere of the new generation Korando and European launch of Musso Grand at the 2019 Geneva International Motor Show press day event.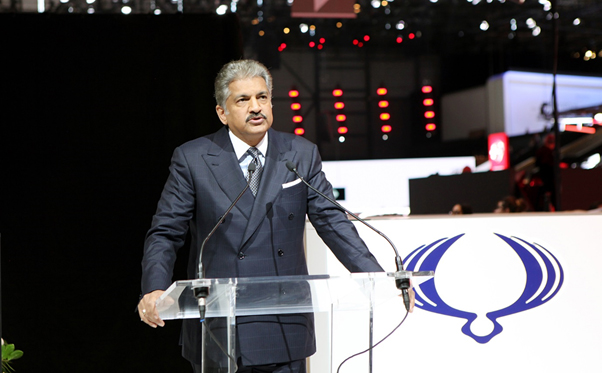 SsangYong exhibited 6 vehicles including all-new Korando, Musso Grand as well as the European key sellers, Tivoli and Rexton.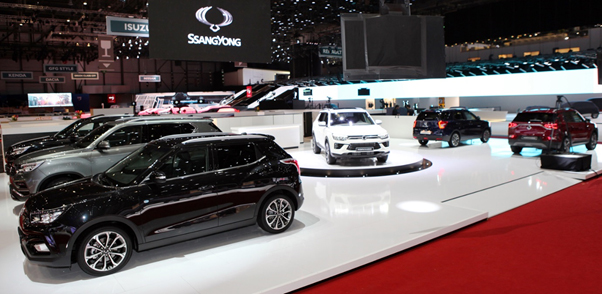 CEO Johng-Sik Choi of SsangYong noted in his greeting speech, "C-segment is the largest, growing and most popular segment in the global SUV market among young customers who seek innovative features and latest technology." And that SsangYong's highly competitive all-new Korando packed with innovation will be an optimal choice for European customers who pursue the latest trends.
All-new Korando was first unveiled in the Korean domestic market in February of this year. Korando presented △the most notable low and wide style △cutting-edge vehicle control technology autonomous driving of 2.5 level △futuristic interior design with 10.25" full LCD cluster and ambient lighting, and other features that are leading mid-size SUV market with supreme marketability.
Musso Grand released in January of this year also has been exceeding expectation in its popularity, strengthening the values of SsangYong lineup, exploiting and leading trends in the conventional SUV market.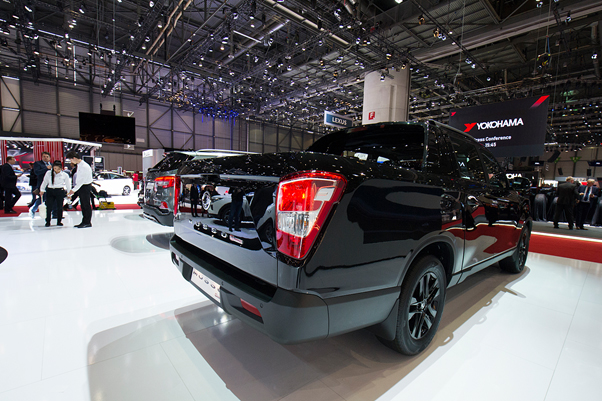 SsangYong explained that introducing the all-new Korando and Musso Grand for the first time in export market taking the debut stage at the Geneva Motor Show is a turning point for SsangYong in expanding its export market through enhanced, and refreshed export lineup.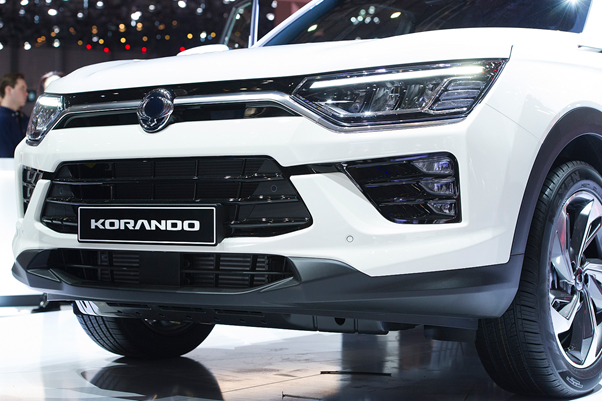 All-new Korando and Musso Grand will go on sales globally starting with Europe to Central and South America, Middle East, and Oceania regions.
All-new Korando will be equipped with a newly developed high-efficient gasoline engine, revolutionary features and cutting-edge technology including safety features and 2.5 level autonomous drive, fully satisfying the Euro NCAP 5 stars. It is best suited for the European SUV market trend of downsizing the engine while increasing demand of gasoline vehicles since the diesel gate.
Also, Musso Grand is expected to be in leading stance in terms of sales in Europe, Central and South, Oceania and other regions with its dynamic style, ample deck area, and superior value for the price.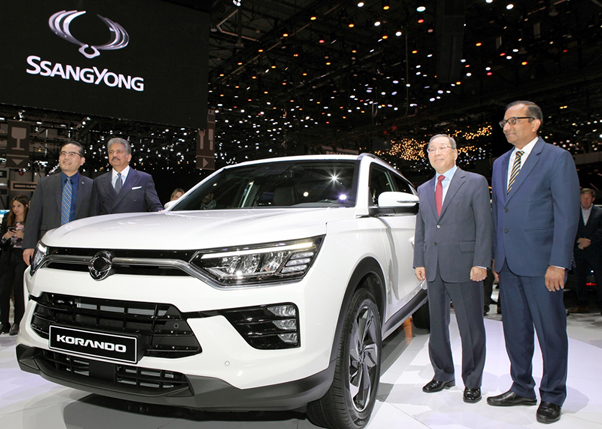 As the all-new Korando and Musso Grand's release has refreshed SsangYong's entire SUV lineup, SsangYong is looking forward to achieving the highest record in sales thanks to last year's record-breaking number of domestic sales and key models' 9 years of continuous growth.