▪ Held in Frankfurt, Germany along with the 2017 Frankfurt Motor Show
▪ 100 distributors from 40 countries attended ahead before the European premiere of the new Rexton
▪ Discussed plans to grow volumes and shared launching strategies for Rexton
SsangYong Motor, (CEO Johng-sik Choi; www.smotor.com/en), has convened the 2017 Global Distributor Conference to discuss launching strategies for Rexton and enhance distributor network
The three-day gathering that kicked off September 20th, 2017 joined by around 100 distributors from 40 countries. The conference was held along with the opening of the 2017 Frankfurt Motor Show (IAA) and consisted of conference, award ceremony, discussion on export strategy, and attendance to the IAA SsangYong press conference.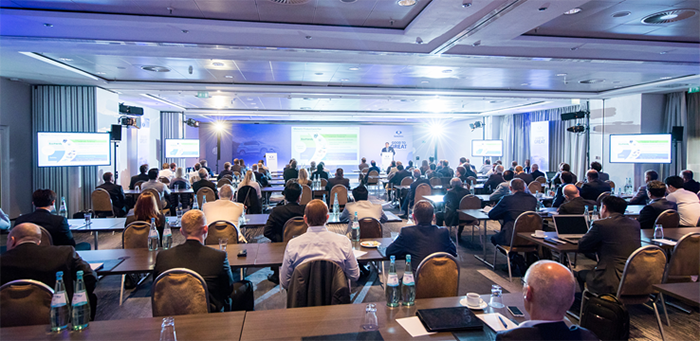 Participants discussed various sales and marketing strategies for 2016-2017, mid / long-term product development plan, and export strategies. Also, excellent activities of distributors in each sector were presented and shared including the new Rexton launch plan in particular.
Also, distributors cheered the arrival of Rexton Trans Eurasia Trail teams and the 5 Rextons to Frankfurt, Germany, that started off the journey from Beijing, China in August. Distributors showed high expectations on Rexton's outstanding durability, excellent on- and off-road performance, and stable riding which were proved through the long and tough journey.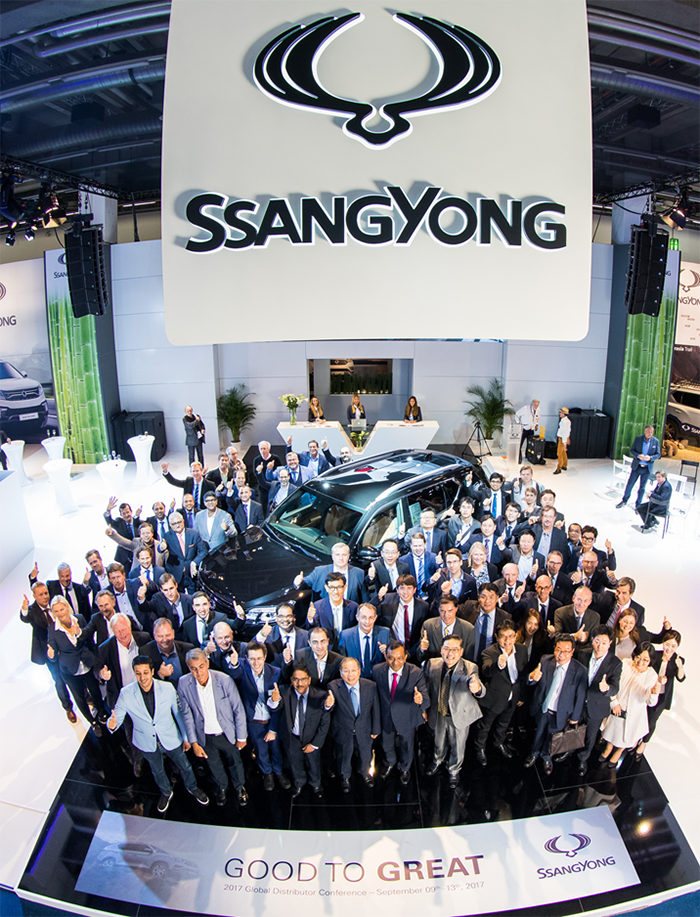 Meanwhile, total 9 distributors were awarded under the category of sales, marketing and customer service. For this year, thanks to the highest sales volume and sales growth rate Chile distributor had the honor of Distributor of the Year, along with Turkey (advertising campaign), Spain (sports marketing), Paraguay & Iran (fast growing), SsangYong Motors Middle Europe (network management), United Kingdom (brand building), Egypt (digital marketing), Costa Rica (fleet sales), and Tunisia (new business development).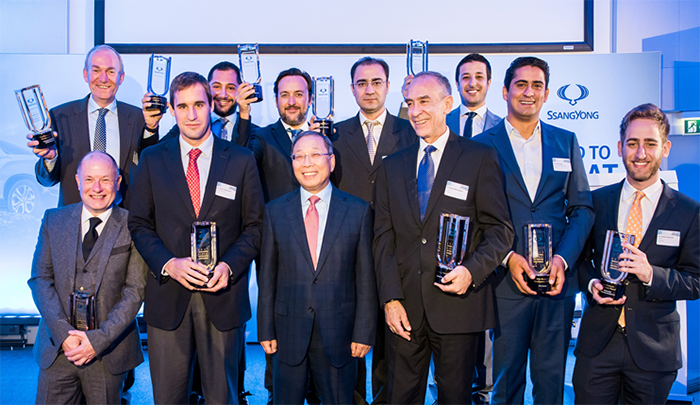 Johng-sik Choi, CEO of SsangYong Motor Company said, "This year's global distributor conference was a great opportunity to discuss cooperation plans to grow volumes and launching strategies for Rexton." And he added, "Along with the European launch of Rexton, we will accelerate our best efforts to boost global sales by opening up new markets, diversifying export markets, and implementing various sales strategies to build our brand as an SUV specialist."