▪ Received the most prestigious award 'Grand Prize' for its excellent emotional quality and product competitiveness
▪ Certified differentiated product philosophy and class-leading ergonomic design technology
▪ SsangYong will present differentiated emotional value through continuous technology development and innovation
SsangYong Motor Company (CEO Johng-sik Choi; www.smotor.com/en) announced that SsangYong G4 Rexton (export name: Rexton) won the best award 'Grand Prize' at the Ergonomic Design Award.
Organized by the Ergonomics Society of Korea, the Ergonomic Design Award selects ergonomically designed products considering usability, efficiency, functionality, emotional quality, safety, maintainability, and price. And SsangYong's flagship SUV G4 Rexton was selected for the highest prize at this year's awards. Soo-Won Lee, the head of SsangYong R&D center received the award on behalf of the company at the award ceremony held in Jeju Island on April 28, 2017.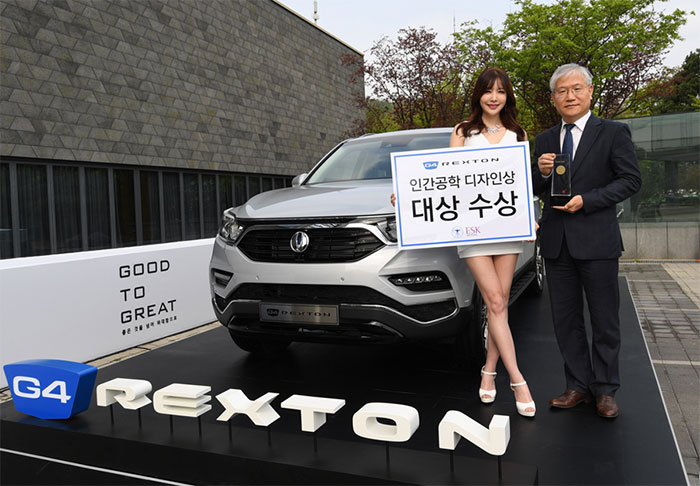 The G4 Rexton is an innovative SUV with its best-in-class driving performance and safety, space-oriented design focused on maximizing passengers' seat comfort and space utilization, as well as the innovative infotainment system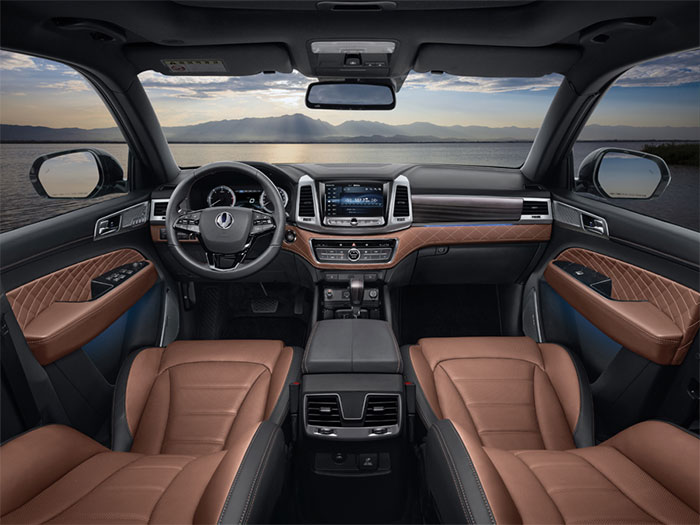 In addition, G4 Rexton offers wider range of driving visibility compared to other same-sized models, and electric side step allows passengers of all ages to ride comfortably and safely despite its high ground clearance.
Particularly, the G4 Rexton earned high rating in terms of applying tri-hardness pads with different rigidity by seat part as well as Pullmaflex spring with improved structure, which enables enhanced comfort and convenience during cornering and driving, along with maximized emotional quality.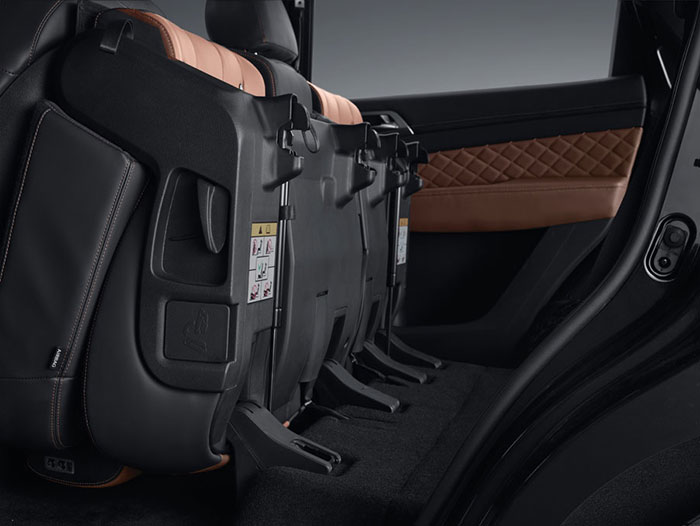 In order to improve HMI (Human Machine Interface), each switch has been optimally located considering functional operation while innovative infotainment system such as automatic frequency change of radio frequency and ability to search for destinations with a single voice order improves operational concentration and safety by blocking elements that might interfere with driver's sight dispersion.
In addition, the cluster UI (User Interface) allows the driver to choose from a variety of options, and bi-directional full mirroring via Wi-Fi synchronizes the contents in the smartphone. SsangYong Motor explained that it provides the driver with differentiated emotional quality in the interior design, which received high rating in the evaluation process.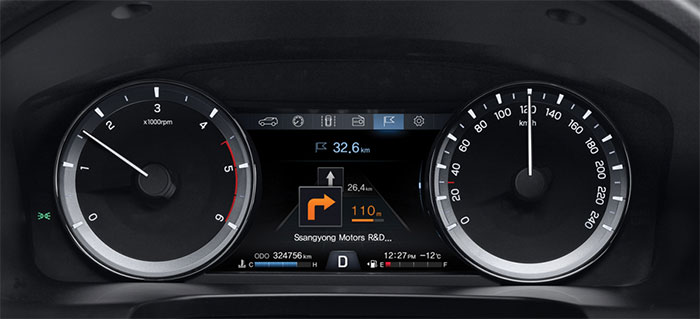 Soo-Won Lee, the head of SsangYong R&D center commented "From the early stage of developing G4 Rexton, we specifically focused on the ergonomic design by actively reflecting consumers' demand for driving convenience, comfort, and emotional value," and added "We will not settle for winning the Grand Prize, but will continue to pursue differentiated emotional value through technology development and innovation."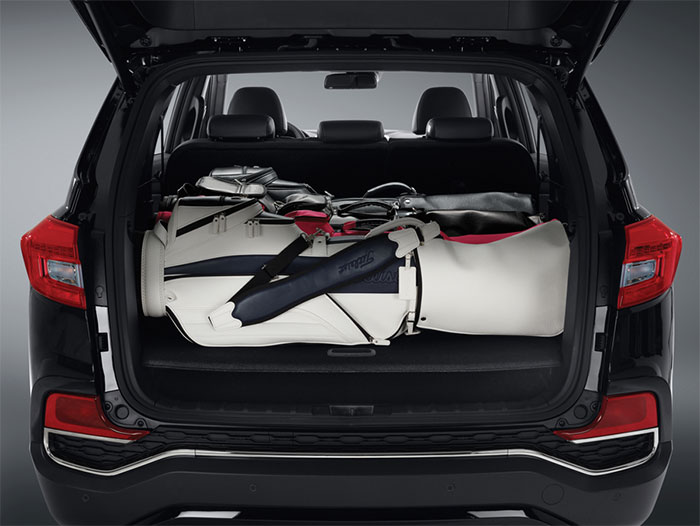 SsangYong Motor earlier won the Grand Prize of the 15th Ergonomic Design Award in 2015 with the semi-bucket seat of Tivoli, and G4 Rexton once again won the Grand Prix Prize this year, recognized its top-class ergonomic design technology in Korea.