∙ Share the business operation status including business performance and product development plans as well as the corporate vision
∙ Discuss plans for mutual growth
∙ Request cooperation for perfect parts quality control and smooth supply
∙ Put efforts to be a global SUV specialist with superior product competitiveness, growing together with partner suppliers
Ssangyong Motor (CEO Johng-sik Choi; www.smotor.com/en), part of the Mahindra Group, held 2015 SYMC Supplier Conference to share the corporate vision discuss plans for mutual growh.
The conference was held in Grand Hyatt Seoul on March 27, joined by Johng-sik Choi, CEO of SsangYong Motor Company, Yoo-in Oh, president of supplier's committee, and other representatives. The event consisted of business performance presentation, a regular general meeting of the committee and an awarding ceremony of the best supplier of the year.
During the business briefing, SsangYong shared the business status, product development plans, and quality management policies, and discussed close partnership for mutual growth.
Mr. Johng-sik Choi attended the conference officially for the first time as new CEO of SsangYong Motor since the appointment on March 24, 2015, he expressed his ambition and future plan and emphasized importance of full support and cooperation of partner suppliers to achieve the goal.
In the meantime, total 8 suppliers were awarded under the categories of technology development, parts delivery, and quality management.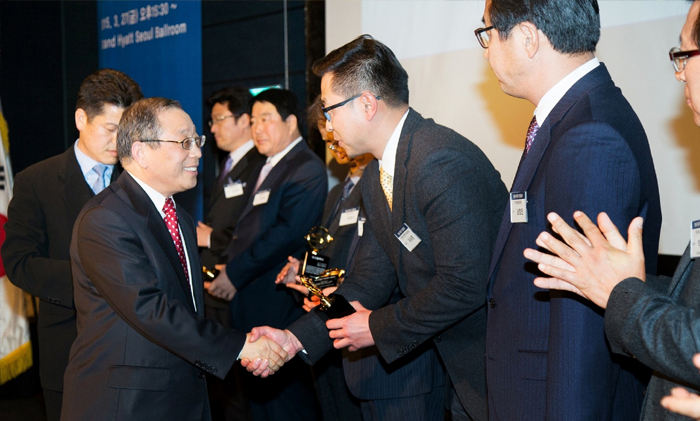 Johng-sik Choi, CEO of SsangYong Motor Company, commented, "Our first compact SUV, Tivoli, bas been sensational in domestic market thanks to the suppliers' efforts for excellent parts quality control and supply." Adding "By launching new models consecutively, SsangYong will continue to strengthen the product competitiveness in global market, improve product quality and customer service and seek mutual growth with our business partners in order to become a global SUV specialist."